In this article you can find the experiences told in first person by those who have chosen 01argentina.com Travel Agency as their Travel Agency in Argentina to organize complete tour packages in main tourist destinations like Iguazu Falls in the border with Argentina and Brazil, Patagonia Argentina region whose main cities are Bariloche, El Calafate Puerto Madryn and Ushuaia and in other provinces like Salta, Jujuy and Mendoza and of course in the capital city of Buenos Aires. All the latest reviews of all the tourist services offered by 01Argentina.com such as hotels, tour guides, transports, vehicle, flights and airport transfers can be found in this post of our blog.
Spectacular Tour Package in the Iguazu Falls
We are very happy with the tourist services we received in Iguazu Falls and Buenos Aires. Our drivers were always waiting for us at the airports, even when our flights were delayed, and they picked us up promptly from the hotels. Also, they were very nice, polite and handled carefully. The accommodation you booked at Arami Hotel & lodge was excellent. The Iguazu Falls were very beautiful and the attention of the tour guides in both National Parks in Argentina and Brazil were amazing. We have seen Niagara Falls and Victoria Falls, but Iguazú are by far the most beautiful waterfalls in the world. We are grateful that a traveler friend of us that travelled with you in 2018 has recommended us 01argentina.com travel agency to us. If we return to Argentina, we will be sure to contact you and we have already recommended you to all our friends and relatives . Thanks very much for organizing a great vacation in Iguazu Falls and Buenos Aires Argentina!


Charles Perciavale 03/07/2020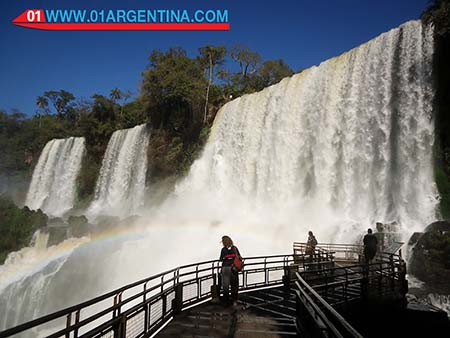 Impressive Tourist attention for foreign tourists in Argentina
Dear Travel director of 01argentina.com Pablo Polito
We would like to inform you that we are very grateful for your organization of our recent trip in Argentina. We were able to visit all the "neighborhoods" of Buenos Aires with the great private city tour. The English Speaking Tourist guide Jose Perez Labrador was excellent. We also enjoyed very much the full day tour to the countryside Gaucho's Party. The Folck music show was of international level and the typical Argentinian barbecue was delicious and our tour guide to Ana was very polite. Our 3 days excursion to Iguazu waterfalls was also very good. We thoroughly enjoyed our experience in Argentina. People were very nice and cooperative. Everywhere (buses, subways, taxis, streets, restaurants and shops) people try to help us with a smile. Lauri and I want to thank you for your competent services. I will continue to recommend them to all our friends.
With best regards,


Laura Kempel USA 05/07/2020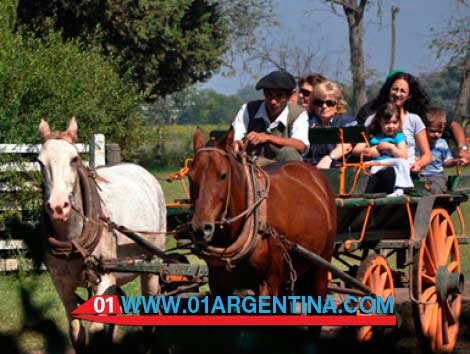 Proffesional Travel agents to visit Argentina
Hello Julieta Diaz,
We are very happy with your management during our stay in Argentina and with the way you have treated us and with the excellent tourist service you have provided us. The trip to El Calafate in Patagonia has been great. We found the hotel Quijote wonderful, for its service and for the excellent professionals it has at the reception. In reference to the other services we must also congratulate them on the choice because all the drivers and tour guides spoke very good English and they knew a lot about the flora and fauna of the National Park Glaciar Perito Moreno. The truth is that all those who have taken us and brought us in the different transfers have behaved extraordinarily. The tour guide Hector who took us to the minitreking in the Perito Moreno made the trip very pleasant and behaved in charming ways. I have recommended and will continue to recommend your agency to anyone who intends to visit your wonderful country and specially the glaciers of Patagonia Argentina.


Juan Pablo Galliotti Puerto Rico 07/07/2020