El Calafate is a small and very picturesque city. Located in the Redonda bay of Lake Argentino, it constitutes the gateway to the wonderful world of ice: The Glacier National Park.
It is located only 315 km from Río Gallegos and concentrates as a starting point and the most important urban tourist center in the area, all the glacier circuits. From there, an important fleet of excursion buses with bilingual guides, comfortable boats that navigate Lake Argentino and tours that include from the classic view of the Perito Moreno Glacier viewpoint to intrepid crossings that cross the glaciers from side to side.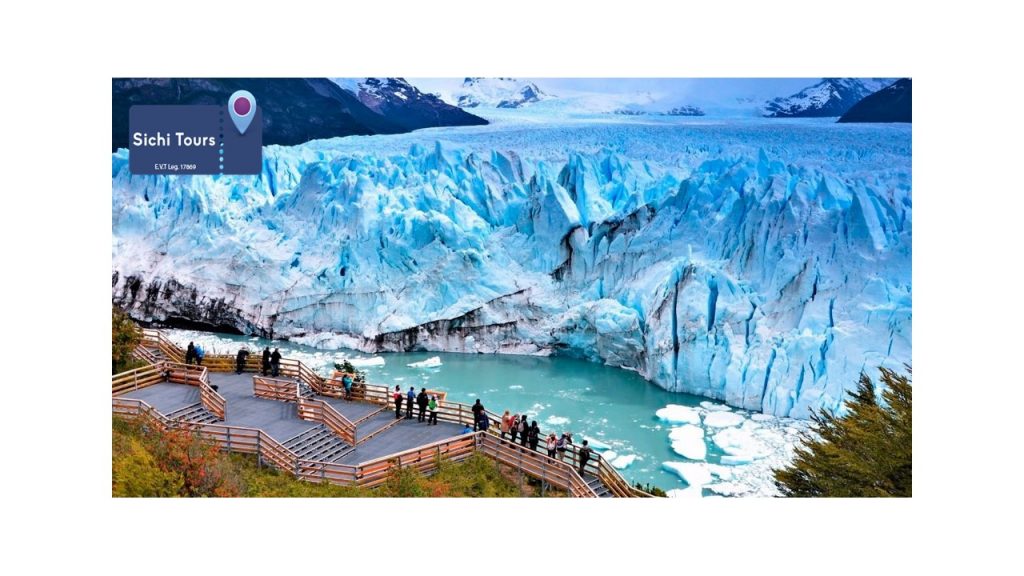 Like any first-class tourist center, El Calafate has a generous offer of accommodation, tourism agencies and its own attractions such as the very interesting Regional Museum, where the customs and history of the indigenous culture and of the first settlers who originated are recreated. to this city.
The city also has the El Calafate International Airport (23 km away) opened on November 17, 2000, with direct flights to Buenos Aires, Ushuaia, Puerto Madryn, Trelew, Bariloche, Puerto Natales (Chile) and other cities.
This southern city was founded in 1927 and thanks to tourism, in recent decades it has experienced great population and urban growth.
El Calafate is a true recreation of poplars, willows, a haven where low, warm and rustic buildings coexist and are complemented by a landscape dominated by vegetation and mountains outlined against a limpid blue sky. Its climate is primarily arid. The average maximum temperature in summer is 19 ° C and the average minimum in winter is 2 ° C. It owes its name to a small shrub, el calafate, typical of southern Patagonia.
The sweets and desserts that are prepared with its fruit represent one of the best manifestations of the delicate gastronomy of the area. Perhaps that is why tradition affirms that those who eat calafate sometime come back for more.
Mount Fitz Roy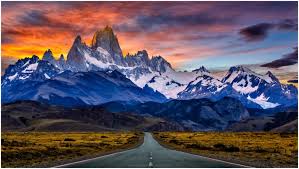 The imposing Mount Fitz Roy is named after the English-born captain Robert Fitz Roy who accompanied Charles Darwin on his journey through Patagonia. While exploring the waters of Lake Argentino, this curious English sailor discovered the incredible mountain that today is a challenge and legend for mountaineers around the world.
The expert Moreno was the one who renamed the hill El Chaltén during his expedition through the southern lakes in 1877, believing it an active volcano due to the clouds that usually crown its top.
Seen from El Chaltén, from the route or from the very base of the mountain, the Fitz Roy is imposed by its size and attractiveness. When the sun goes down, its steep walls turn orange and dazzle with their magic. He got so close to the clouds that the wisps of white vapor resemble the warm smoke of a rising volcano. Perhaps that is why the Tehuelches called it Chlatén, which means "smoking mountain".
In an authentic symbol of the southern Andean Patagonia, a peak coveted by climbers from all over the world that presides over a range of mountains inspiring numerous myths, characters and legends. The main summit of Mount Fitz Roy reaches 3,045 meters and, because its walls are very sharp and are composed of extremely hard rocks, it is one of the most difficult to climb. The walks and trekking excursions to its base are not suitable for all audiences, but the ascent is only allowed to climbers